You have voted!
This year's audience favourite at queerflim festival 2022 is the documentary NELLY & NADINE with an average score of 4.70!
Closely followed in 2nd place REBEL DYKES with 4.64 and in 3rd place NO STRAIGHT LINES with 4.59.
We are now taking a little break with lots of new ideas before we start the planning for our big 30th anniversary in 2023
Thank you to all our visitors! It's great that you were there.
See you soon!
… and welcome to the 29th queerfilm festival Bremen – in the year of the snail!
Snails appear on our poster and crawl through our programme booklet. But snails are often not very popular, people are sometimes disgusted. They don't look so nice, slither their way over hill and dale and munch lovingly planted lettuce from beds and balconies at high speed. Yet there are hundreds of thousands of snail species in all kinds of colours and shapes: Land, sea and ocean snails, snails with and without houses, vegan, vegetarian and carnivorous snails. Snails use their seemingly disgusting slime to negotiate sharp, painful, hurtful danger zones and leave glittering trails in all colours of the rainbow. Snails are binary and non-binary, change sex and self-fertilise. Snails are as diverse as humanity. And as diverse, beautiful, strong, soft and tireless as the queer community.
That's why we celebrate the snail at this year's queerfilm festival Bremen as a sign of a queer-feminist and diverse society.
Almost 30 years after the first queerfilm festival Bremen, CITY 46 will once again become a stage for current documentaries and feature films and a meeting point for the queer community.
We are shocked and angry in the face of recent violent acts against our trans* and queer siblings. All the more it shows the need to be visible and stay visible by bringing realities of life and challenges of the LGBTIQ* community to the big screen.
Let's come together and empower ourselves in solidarity!
* * *
Look forward to a diverse, entertaining and experimental festival week with over 20 queer short and feature-length films. This year there will again be a solidarity-based pricing system, where you decide how much you want to and can pay. In this way, we want to offer as many people as possible cultural participation and a space to feel welcome.
In preparation for our anniversary, we are removing the subtitle "gay-lesbian-trans* film festival in Bremen" this year. We feel that the queer community and ourselves as a team are no longer adequately described by these three categories and are reducing the title to the essentials: queerfilm festival. We would be happy to discuss this with you – get in touch with us!
Apart from the film experience, the festival is an important meeting place for the queer scene. Be considerate of each other – and above all, have fun! We are here for you if you have any questions about the festival. Please inform yourself at short notice about the current Corona regulations at: www.queerfilm.de, on Facebook or on Instagram @queerfilm_festival_bremen.
Your team from the queerfilm festival Bremen
OUR HIGHLIGHTS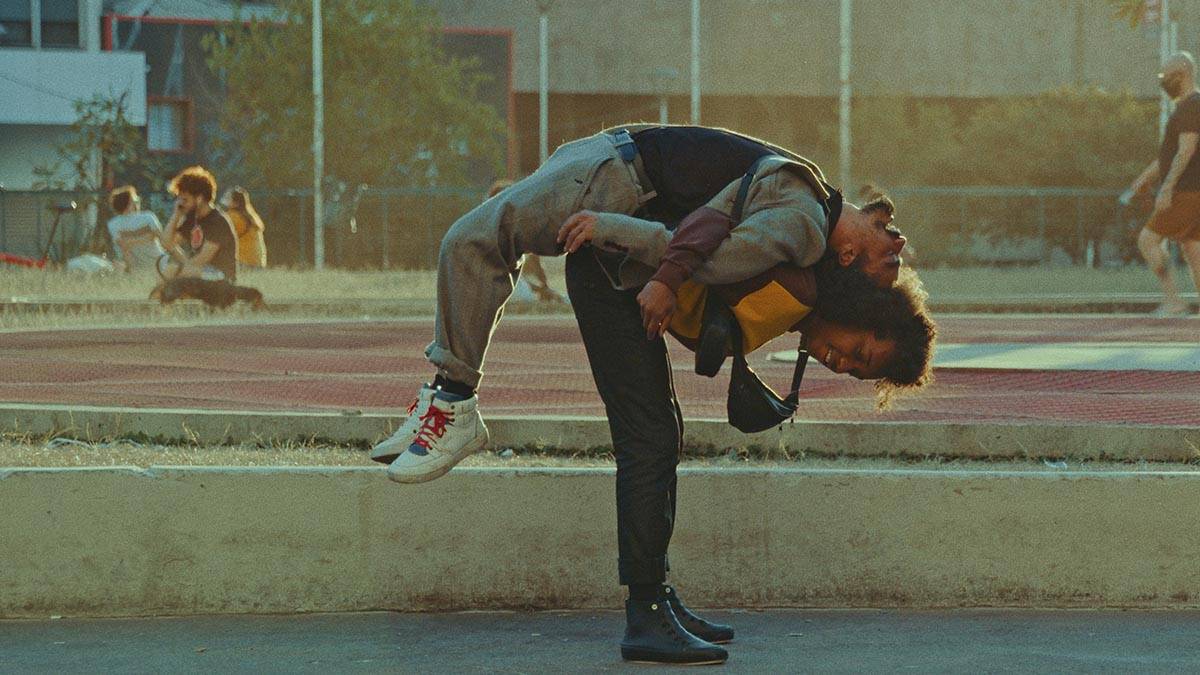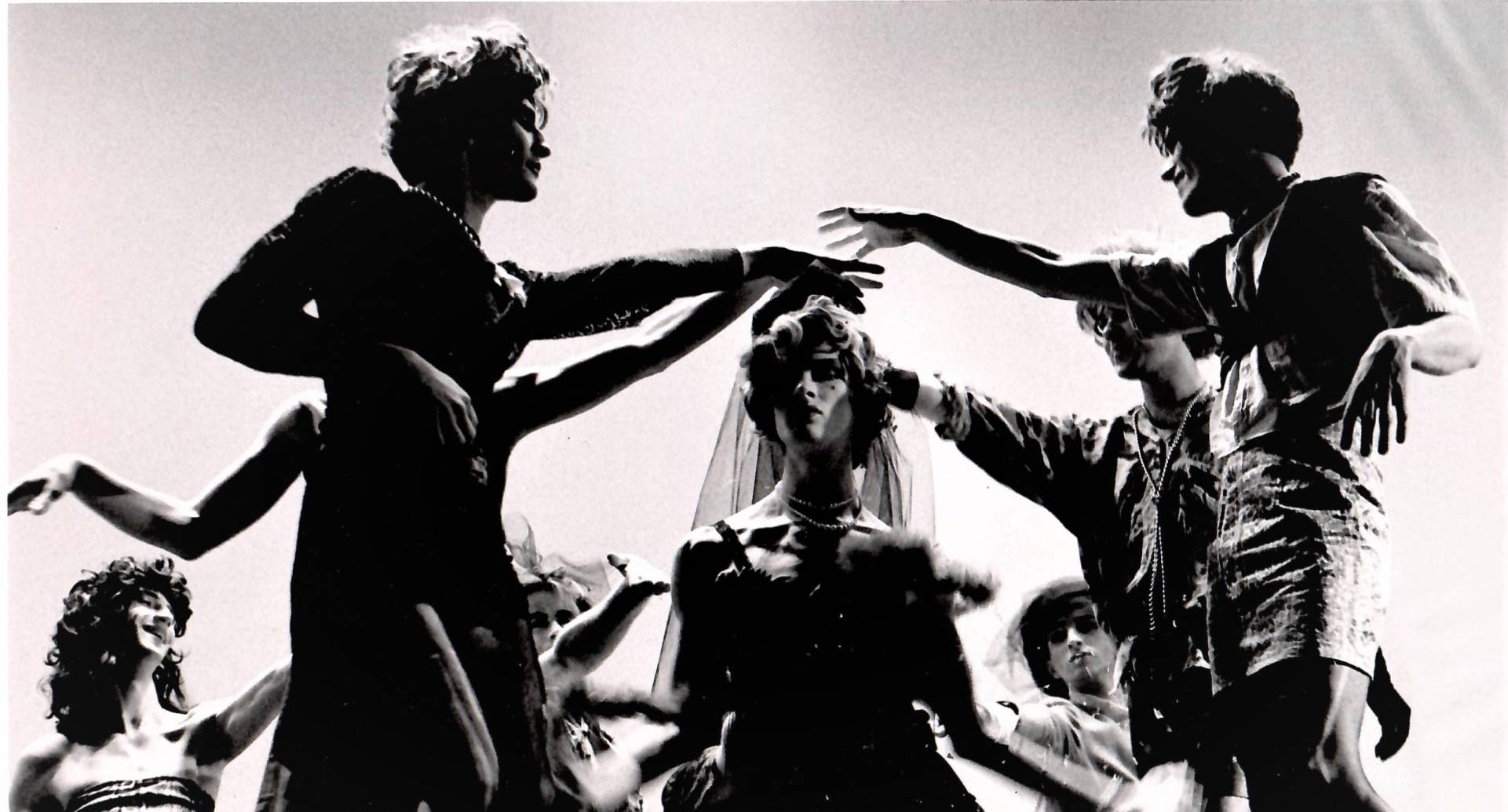 Kurzfilmabend
THE LONG SHORT FILM OPENING NIGHT
with director's talk
Nelly & Nadine
NELLY & NADINE
with talk about queerfeminist archive work
TRÊS TIGRES TRISTES
TRÊS TIGRES TRISTES
with director's talk
Jugendprogramm
PROGRAM FOR QUEER YOUTH
"The Paint Wizzard" with workshop
Tuntenhaus
THE BATTLE OF TUNTENHAUS
with talk and Rattenchor spectacle
Pornos
(QUE)EROTIC SHORT FILM AFTERNOON
with coffee and cake
NO STRAIGHT LINES
NO STRAIGHT LINES
with book table and zine craft corner

ACCESSIBILITY
It's important to us to make the festival as accessible as possible for everyone.
The cinema is partially accessible for wheelchair users and people with limited mobility. There is a fully accessible wheelchair entrance and lift. To use it, please inform the staff. There is a wheelchair-accessible restroom that is fully equipped but there is a 4.5 cm threshold to enter the room. The auditoriums have ground level access and their smallest passage widths are 88 cm. Wheelchair access for auditorium 2 is through a side entrance via another room with the help of the staff. This way is not marked.
Admission is free for assistants/support persons, but seats for them must be reserved as well.
More details on the physical accessibility of the venue are available only in German and can be found under https://www.bremen.eu/visitenkarte/city-46–kommunalkino-bremen-ev-334600
The closest disabled parking lot is located one street over, in front of Bahnhofstraße 4.
For users of cochlear implants and hearing aids, there is an audio induction loop available in auditorium 1. Please contact the box office if you want to use it. Our movies will be shown in the original language version with German or English subtitles. We try to provide sign language interpretation into German Sign Language for as many panel discussions as possible. For this, please check the notes of the respective film descriptions.
If you have any questions, a concrete need for help, or further ideas how we could make the festival more accessible, please e-mail us at teilhabe(at)queerfilm.de
We try our best to organize a solution for different situations. More ways to participate will be announced via our website and social media channels prior to the festival.
AT HEART
In the youth program this year, we offer a lively documentary from the life of an enchanting transgender person. After the film there will be a workshop for children and young people between 14 and 21 years. Registration via kinderundjugend@queerfilm.de
In addition, the Bremen Children's & Youth Film Festival KIJUKO is showing the film GIRLS GIRLS GIRLS in cooperation with us.
We have at least two premieres in the program this year: On the one hand, we are showing a (que)erotic short film afternoon on the Sunday of the festival with coffee and cake! On the other hand, we are getting a polyphonically perverted visit from Berlin by residents of the Tuntenhaus and their friends. The queer-anarchist Rattenchor has been singing activist songs against injustice for about 20 years and will perform the classic film THE BATTLE OF TUNTENHAUS with a concert of well-known Schlager songs in new and political fancy dress.
For all people who prefer to or have to stay at home, we also offer three films digitally. You can purchase and stream them online.